Los Angeles and Hollywood Day Tour from Las Vegas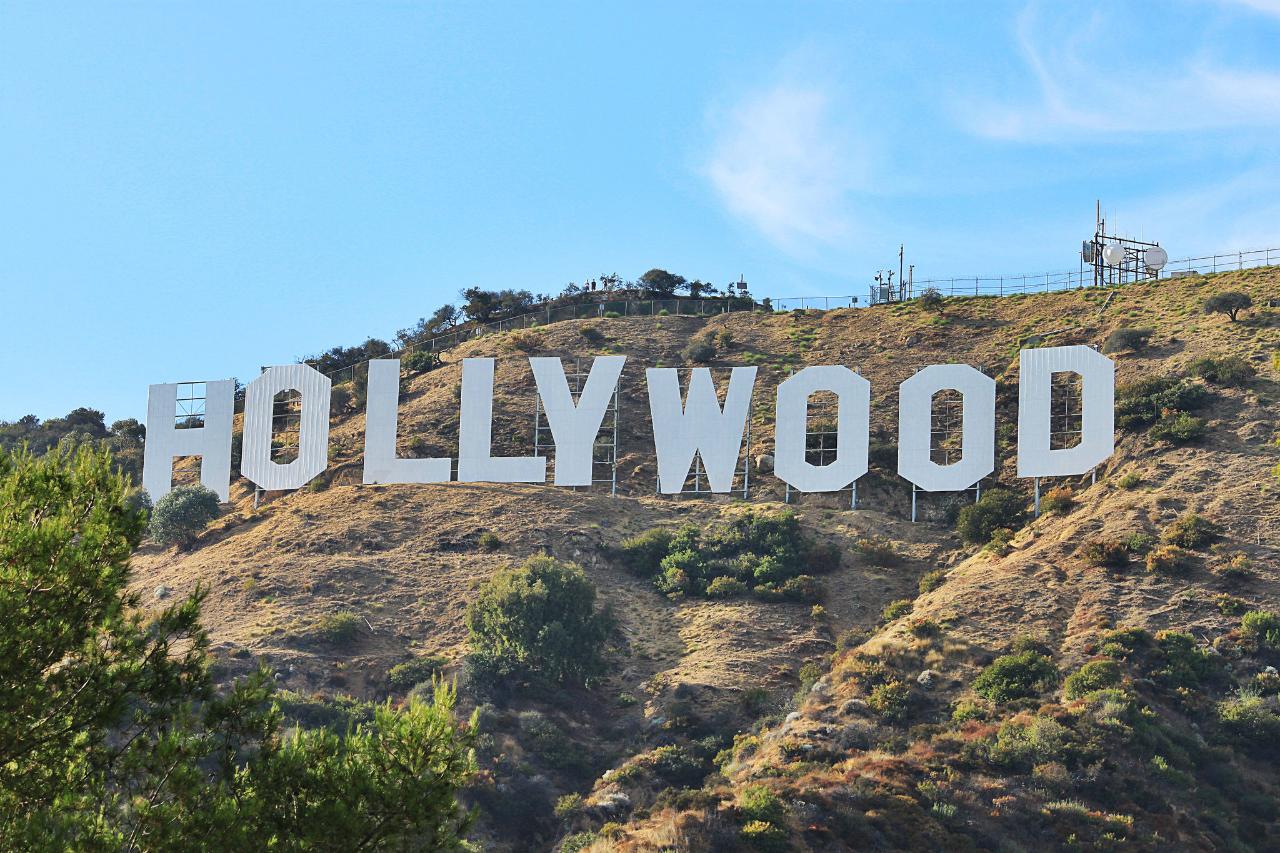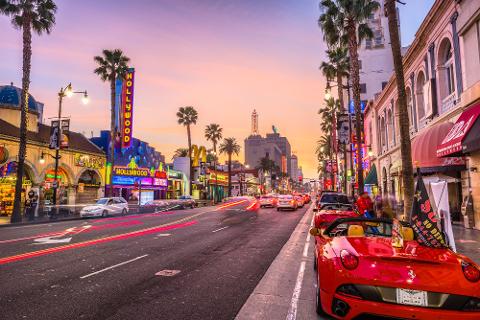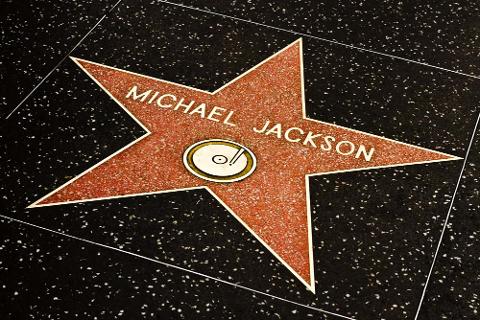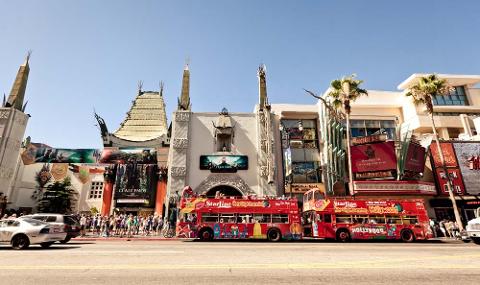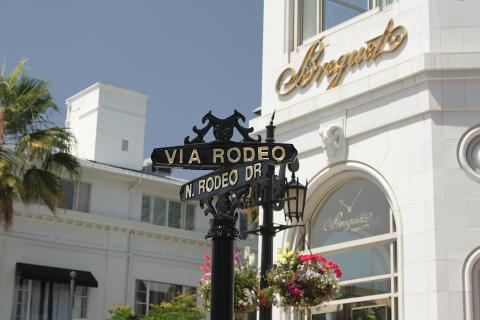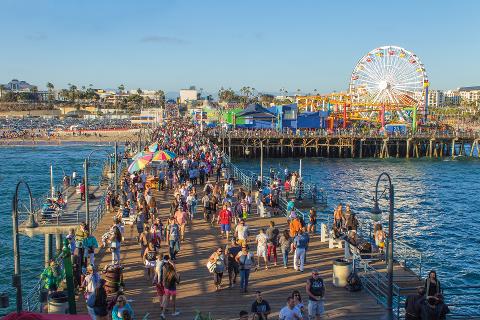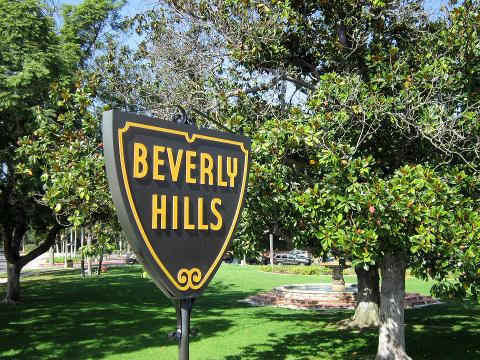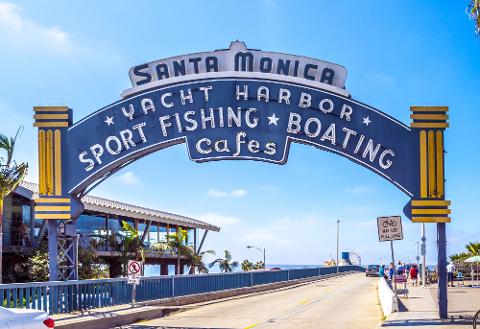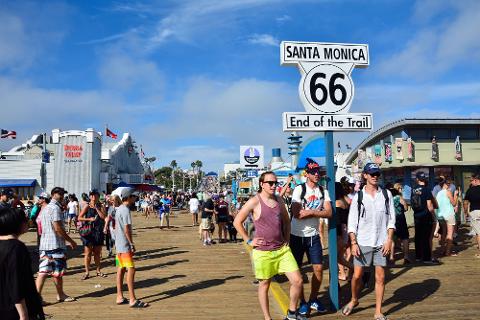 Duration: 14 Hours (approx.)
Location: Las Vegas, NV
Product code: PABXAZ
Santa Monica, Beverly Hills, Hollywood, and the Sunset Strip are areas we visit while on this tour.

Pickup from MOST major hotels on the Las Vegas Strip prior to 6:00 am
Returning at approximately 8:00 pm depending on traffic in Los Angeles *
While in the United States, visiting Los Angeles is essential and even more specifically, Hollywood. American popular (pop) culture is influential and this is one of the major cities that it stems from. Whether it is cinema, music, or media, stars are bright from the city of Angels, and of course, there are countless stories of people who come here to the west coast of the US and never come close, but this is where they come to achieve their dreams. Our tour takes you through it all, and experience it like the fans we are in a very comfortable Mercedes vehicle with leather seats. MAXIMUM 14 PEOPLE
These are the main points we would like to show to you:
Santa Monica Pier – a landmark being over 100 years old, the entrance is iconic and has a one-of-a-kind, state-of-the-art, solar-paneled Ferris wheel. The Santa Monica Pier Aquarium operated by Heal the Bay, shops, entertainers, a video arcade, a trapeze school, pubs, and restaurants. The end of the historic Route 66 sign is a great landmark photo is also there on the pier. Don't forget to take your shoes off to feel the sand and to step foot in the Pacific Ocean.

Beverly Hills - The most popular zip code in the United States 90210 centralizes excessive wealth along with celebrity sightings.
Rodeo Drive – The epicenter of luxury, fashion, and designer flagships all in the heart of Beverly Hills.
Hollywood Boulevard – Glitzy and tarnished, good and bad, just like the entertainment business itself. People watching from every walk of life are worth the price of admission. Look for your favorite star on the Hollywood Walk of Fame! Take a picture of THE Hollywood Sign from the 2nd floor of the Ovation Hollywood.
Sunset Boulevard – From the biggest bands who started off in small bars to the night owls gallivanting and on the prowl, this place has infinite stories for decades on end.
Santa Monica Boulevard – This iconic boulevard, part of legendary Route 66, has songs written about it along with diverse backgrounds and cultures which is the backbone of Los Angeles,
California.
Stop off and have time to see up close and personal:
Santa Monica Pier / Beverly Hills / Hollywood Walk of Fame
Grauman's / TCL Chinese Theater historic theater known throughout the world
Roosevelt Hotel oldest hotel in Hollywood right on the Hollywood Boulevard
See your favorite star there on the ground at Hollywood Boulevard's Walk of Fame
Our informative tour guide will drive you and point out landmarks and hot spots throughout the tour so don't forget to bring your camera or phone! This is a small private tour of 14 people maximum. Lunch is included in the Hollywood area and complimentary bottled water is in the vehicle.
Please contact us a day or two before your tour so we can give you a more exact time of pick up at your hotel (TOUR BUS AREA). Thank you for your cooperation. On the day of the tour, it is your responsibility to be reachable by cellphone just in case our driver cannot find you.
1-702-703-4426 or admin@onedaytours.com
* Please do not schedule a show or have a flight the same night due to traffic in Los Angeles possibly coming back later than expected. Thank you for understanding.