Grand Canyon West Rim & Hoover Dam Small Group Day Tour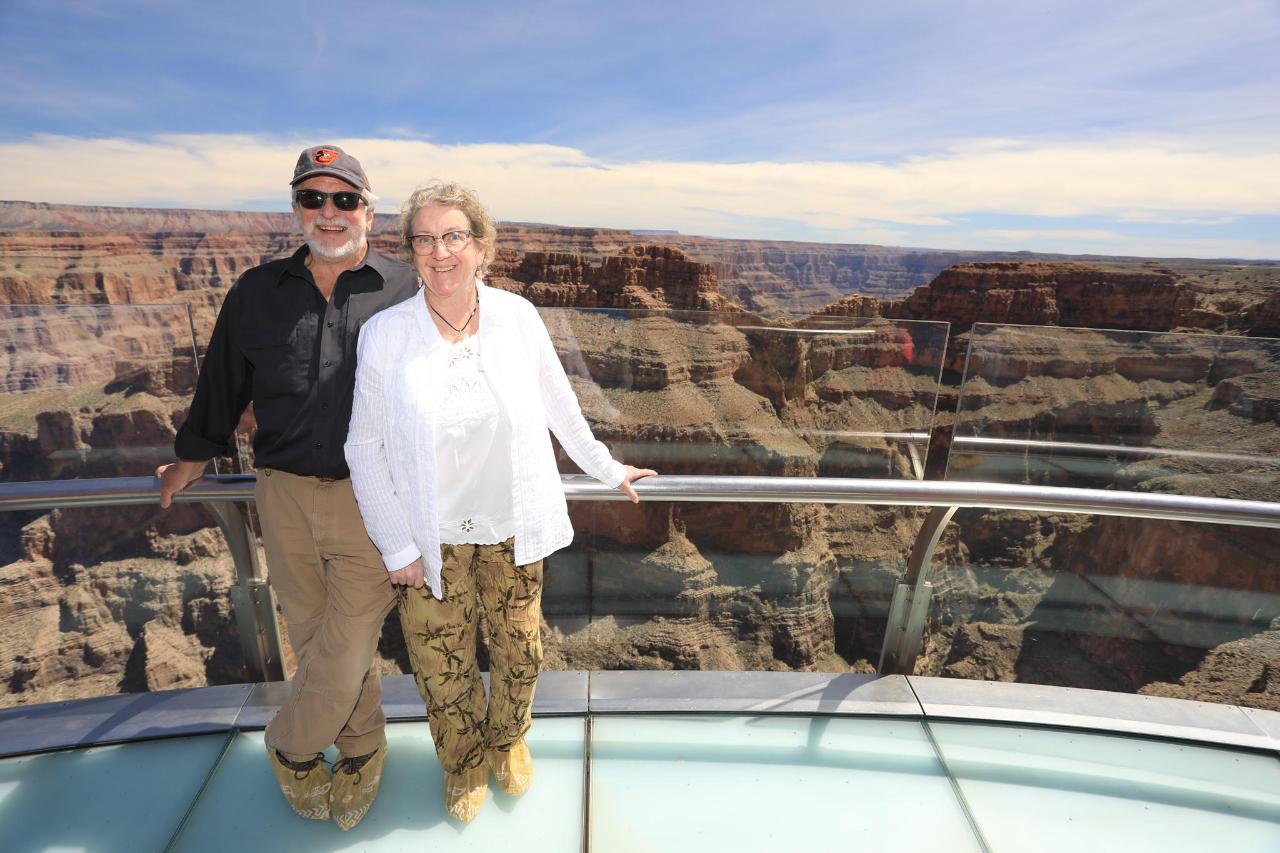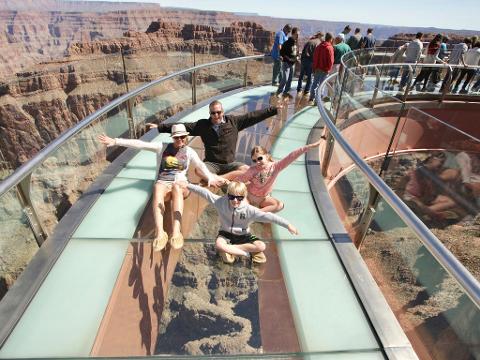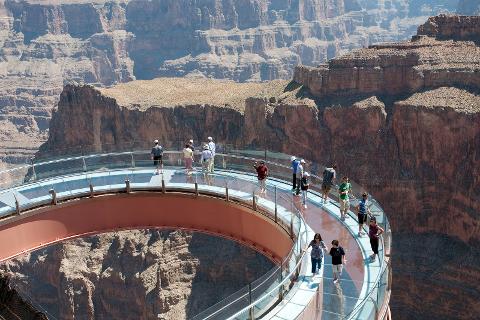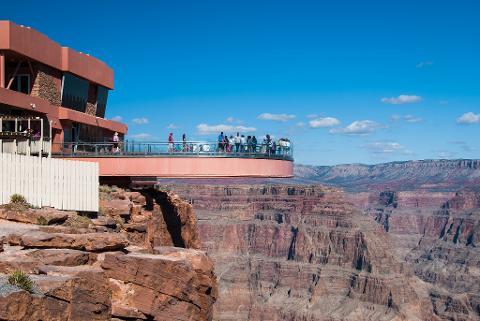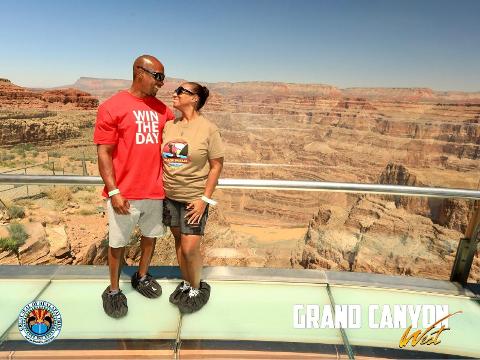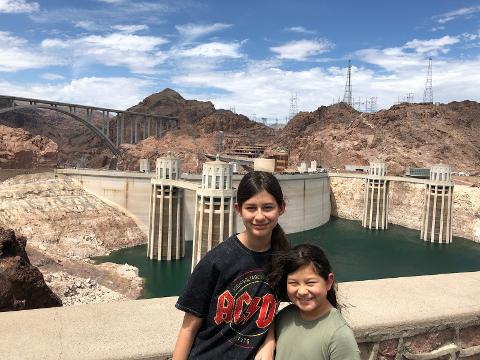 기간: 9 시 (대략)
위치: Las Vegas, NV
상품 코드: PT3MA2
Basic Itinerary:
7:30 - 8:00 am Hotel Pickups from Most Major Hotels on the Las Vegas Strip
8:45 am Hoover Dam Stop for Pictures / Sightseeing
10:45 am Dolan Springs (Comfort Stop if Needed)
12:00 pm Arrive Grand Canyon West Rim
3:00 pm Depart for Las Vegas (Comfort Stops if Needed)
5:30 pm Arrive back in Las Vegas 1st Dropoff
At Grand Canyon by One Day Tours, you will enjoy a luxurious riding experience. Our state-of-the-art Mercedes vehicle features reclining leather seats, USB ports, and outlets throughout the vehicle. With up to 14 passengers, this is a refreshing change from being crowded into the big-style coach buses.

Your tour starts at The Hoover Dam, where you will have photo opportunities and views of Lake Mead and the Mike O'Callahan/ Pat Tillman bridge. After a drive through the Mojave Desert, Dolan Springs, and The Joshua Tree Forest, you will arrive at the West Rim, home of the Hualapai Indians. Here, you and your party will have up to 3 hours of your own time at the Grand Canyon. Your tour includes lunch and complimentary bottled water on our vehicle. When you arrive at the Grand Canyon West, head for Eagle Point and walk on The Skywalk (extra fee - $35), the glass bridge that is 4,000 feet above the canyon floor. Don't forget to stop at Guano Point, with amazing views of The Grand Canyon and Colorado River, hike around to enjoy different views of one of the seven natural wonders of the world.
Important Information:
The Skywalk is an additional Fee of $35
Traffic and/or other circumstances can be unpredictable so please do not book a restaurant reservation, show, or flight close to the expected return time.
Please contact us a day or two before your tour so we can give you a more exact pickup time and the location at your hotel. Thank you for your cooperation. If you book within 48 hours of the tour, your pickup location may not be guaranteed. We do pick up from 30+ hotels most of them on the Las Vegas Strip (Las Vegas Boulevard).
1-702-703-4426 or admin@onedaytours.com